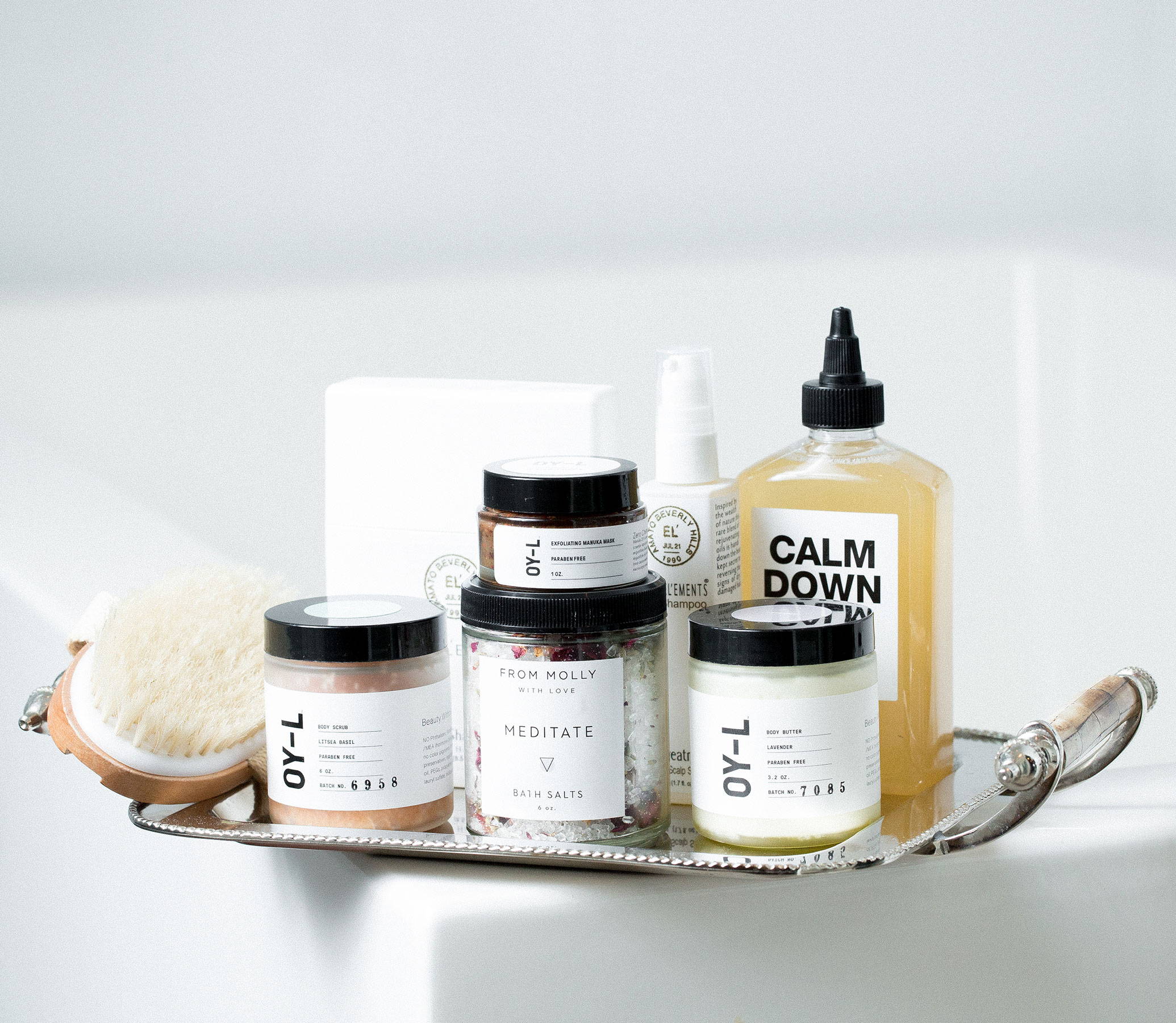 WE'RE OBSESSIVELY INFORMED, RESEARCH BACKED PRODUCT ENTHUSIASTS. WE READ LABELS LIKE IT'S OUR JOB (IT IS)!
Our Purist List is based on the proprietary toxin-weeding database we created with clean-chemical scientific experts. No carcinogens, no neurotoxins? No problem.
When it comes to clean beauty and skincare, you really can have it all— and we'll never ask you to give up luxury in the name of health. We find the high-performing switches that get you glowing (without that "side of" hormone disrupters).
our process
WE ARE OBSESSIVE. COMPULSIVE. LABEL- READING.
WE SOURCE UNIQUE BEAUTY + SKINCARE + HOME + WELLNESS PRODUCTS.
1
We review each product line by line. These products must meet our rigorous chemical standards – The Purist List.
2
If the product passes muster, we get to know the founders, producers and learn about their production processes.

the case for clean
WHY GO CLEAN? LETUS COUNT THE REASONS.
Our skin (fun fact: our largest organ!) absorbs up to 60% of what we put on it.
Number of potentially harmful ingredients banned from personal care and home products in the EU: 1,300
Number of ingredients banned in the U.S.: 11
Repeated, low-dose exposure to these chemicals has been linked to asthma, eczema, cancer, cognitive disorders, birth defects—and more.
The average newborn arrives with 287 chemicals in her umbilical cord blood—217 of which are neurotoxic. UH!
The FDA may not ban formaldehyde from shampoo or phthalates from face wash—but we can (and we do).
READY TO MAKE THE SWITCH?
LETUSKICK - START YOUR CLEAN JOURNEY
CLEAN-UP
KITS
with 6-12 targeted products tied to your own needs & preferences
INDIVIDUAL
PRODUCTS
in our online shop